Whether you are a first-time mother who is starting to breastfeed or a mother who has breastfed multiple times, there is always something to learn on the journey of motherhood! We want to help all mothers give their little ones the right nutrition they need to grow and thrive. The mom med blog contains various articles on all aspects of breastfeeding. We include FAQs, blogs, how to get your baby to latch on, breastfeeding diet articles and more. Motherhood is an exciting time, but it comes with certain challenges. In this blog, we aim to help give you peace of mind and guide you on how to deal with some of the obstacles that come with breastfeeding your newborn.
If you are asking, "Where can I get a breast pump near me?" you are in the right place. Not only that, but we'll work with you to get an excellent Tricare breast pump for free through your insurance. We can also help you find the perfect equipment for your specific needs. There are times when you need the right Medela or Spectra breast pump to make pumping that much easier. In addition, it is best not to skip feeding or pumping. On top of all the adjustments going on in your life and your body, you don't want to deal with breast congestion.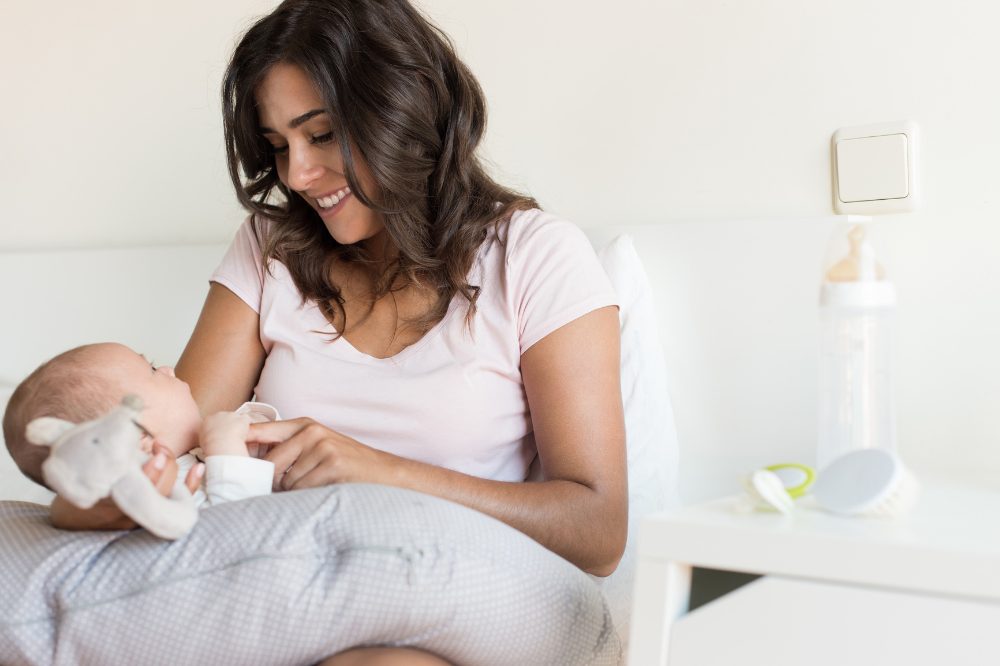 Basic Products For Comfortable Breastfeeding
To make breastfeeding your baby as easy as possible, here are some essentials and accessories to help you feel more comfortable breastfeeding or pumping in public:
Breast Pump Backpack for your breast pump, pumping supplies, milk bottles and more.
Cooling bag to keep breast milk fresh.
Hands-free pump or suction bra to help pump milk on the go.
A nursing bra that gives baby easy access to your breasts when you're out and about.
Nursing pads to keep your clothes dry.
Discreet milk collection cups or a silicone pump to savour every drop of liquid gold and keep you leak-free.
Quick clean wipes for cleaning the pump and all its accessories.
Wet dry bag for quick and easy set-up and removal of pump parts.
Nipple shields
Travel nursing pillow
Although a certain percentage of people believe that breastfeeding in public is inappropriate, it is important to normalize this beautiful journey between mothers and their babies.