Lacrisert is a popular dry eye treatment option. It is also used to treat other eye disorders, and its primary function is keeping the eye moist.
When it comes to dry eye treatment, Lacrisert is among the best affordable prescriptions medication. Online US-based pharmacies have been known to promote this treatment option, which is why we've decided to show you what Lacriesrt is all about.
In this entry, you'll find all the important information regarding how to use this product, including what side-effects to expect.
How To Use Lacrisert
No matter what medicine you use, it's essential that you read the information leaflet that your pharmacist will provide for you. Lacrisert is no exception here.Be sure to take note of all the preparation/usage instructions.
Start by washing your hands thoroughly. If you don't do this, you're risking complications and potential infection. Don't touch the insert and don't let the insert touch any surface aside from the applicator. This way, you'll avoid contamination.
Remove your contact lenses before using Lacrisert.
Using the applicator (as instructed in the leaflet), place one insert into your eye. Do this as often as your doctor has directed, which is typically once or twice per day.
After use, rinse the applicator with running hot water. If there are any visible water droplets on it, be sure to shake it off.
While you're on this treatment, avoid rubbing your eyes. If the insert happens to come out, don't reapply it – replace it with a new one.
In some cases, the doctor will prescribe the use of artificial tears/saline drops, along with the medication. It's vital that you carefully follow the doctor's instructions on this.
To benefit from this medication, be sure to use it regularly. Preferably, use it at the same time each day.
To see and feel the full benefit of Lacrisert, you might have to wait a few weeks. If your condition doesn't improve or worsens, contact your doctor.
Side Effects
Lacrisert, like any other medication, may cause side-effects. These may include redness, irritation, or discomfort. Sticky eyelashes, tearing, and light sensitivity may occur, as well. If blurred vision occurs, don't worry, it's most likely temporary. If the blurred vision is persistent, though, contact your doctor, and they'll probably instruct you to discontinue the use of Lacrisert.
Serious side-effects aren't to be expected. But if you experience a severe allergic reaction to this drug, discontinue use and seek medical attention. The symptoms of a severe allergic reaction are rash, swelling, itching, dizziness, and breathing problems. Do not underestimate the dangers of these symptoms.
However, minor side-effects are a possibility. Don't worry about this – your doctor has likely judged that the benefit of Lacrisert is higher than the associated risks.
Drug Interactions
It's imperative that you're completely honest with your GP. Tell them about all other medication/recreational drug that you might be using. Your GP won't prescribe this treatment option if there's a possibility of a dangerous drug interaction.
Don't stop or cut any other treatments you might be on.
Overdose
If you take this medication as prescribed by your doctor,there shouldn't be any risk of overdose. However, if swallowed, Lacrisert might be dangerous. If you or someone else has swallowed Lacrisert, make sure that you contact the emergency services.
Also,avoid sharing this medication with other people.
What If I Miss A Dose?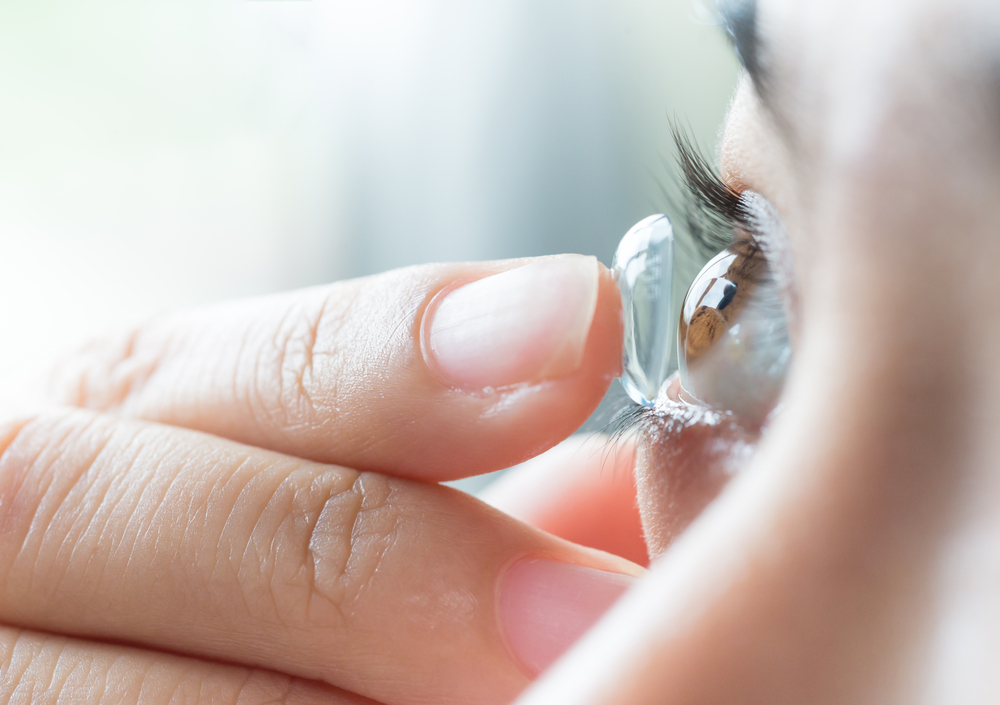 If you happen to miss a dose, don't double it. If it's almost time to take your next dose, feel free to skip the one you've missed and then resume dosing as per the prescription. If you've missed a dose by a few hours, use it as soon as you remember, and continue the regular dosing timeline.
Things To Avoid
Seeing as how this treatment may leave you with temporarily blurred vision, it's essential that you avoid driving, using machinery, or performing any such activity.
This medication should be used only when needed in pregnancies.
Lacrisert Information
Lacrisert is an affordable prescriptions medication. Online US-based pharmacies, or at least those that are well-equipped, are likely to have it in stock.
Before using this medication, make sure that you've understood the doctor's instructions and that you are absolutely honest with your GP.