We all know how important it is to maintain healthy teeth. Teeth are essential for us. A set of healthy teeth helps you have a fantastic smile every time. The absence of multiple teeth can make you have a problem while chewing and speaking. According to National Health and Nutrition Survey reports says that 92 percent of adults of age 20-64 suffer from tooth decay.   With today's dental advancements, several solutions can solve your problem quickly. A set of teeth is just like a new car, bright and shiny in the beginning, later need to replace many parts. Knowing all your teeth replacement options, we will help you smile back and give you confidence. In dentistry, we assure our patients have good teeth that allow eating, smiling, and talking. But for many individuals, this becomes a big challenge. They may require a good tooth replacement treatment. Well, consulting a good orthodontist can be the best solution. Your doctor is your best friend, and he will suggest the best treatment for you. If the majority of your teeth need replacing then you could look at full mouth implants.
What are the Causes of Tooth Loss?
However, there are many reasons why people lose teeth. Gum disease and tooth decay is the most annoying problem. Gum disease develops when extreme plaque builds on the gum line and causes the gum tissue to become swollen and red. If not treated on time, then a bone loss problem could occur. In tooth decay, when food particles get stuck or left on the teeth, this stimulates the bacteria in the mouth to produce acid, which causes cavities. However, these conditions can lead to tooth loss if not treated on time with a good dentist. Sports injuries can also cause lost teeth. Annually 5 Million people lose their teeth because of sports injuries.
What Are the Options for Tooth Loss?
Take advice help from your dentist and consider the following treatments.
1. Fixed Bridges:
A bridge is a fixed device that connects a prosthetic tooth to your adjacent existing teeth. Your dentist will help you decide on the type of braces you may need. A traditional bridge joins the natural teeth with one or more artificial teeth. The abutment teeth receive crowns that anchor the artificial tooth in place. Among all dental bridges, traditional bridges are the most common in use. It is made of ceramic or porcelain combined with metal. A cantilever bridge is similar to a traditional bridge. It connects to an abutment tooth on one side.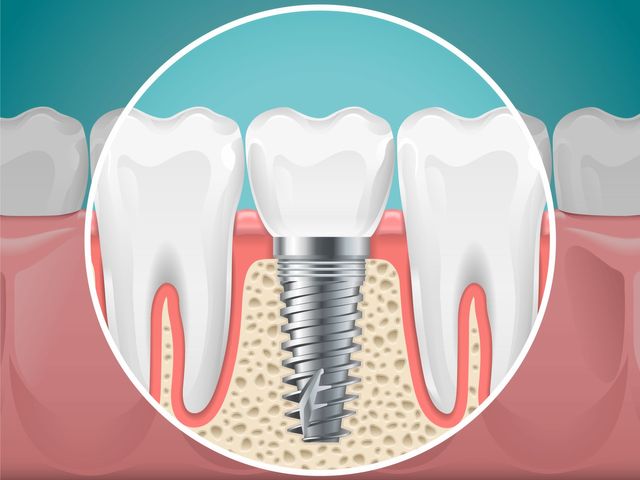 2. Dental Implants:
Dental implants are titanium fixtures, as they are surgically positioned into the jawbone beneath the gums. Once it is placed into the jawbone, a dentist can mount the abutment teeth to the fixture. These implants provide sturdy support, as directly inserted into the jaw. It prevents the replacement tooth from movement, it helps the patient to eat and speak normally. No adjacent teeth need to be modified to hold the replacement teeth in place. People who have healthy gums and a secure jawbone are the patients for implants. Implants are more expensive than other teeth replacement options, so talk with your doctor about the cost of this procedure.
3. Partial Dentures:
Are you looking for a removable tooth replacement option in your city? Try partial dentures as in this procedure artificial teeth and a gum-colored base are attached to a metal frame. The frame is inserted snugly between the natural teeth. Also in some cases, crowns are placed on the adjacent natural teeth to provide anchors for the dentures. The surface of dentures may feel different than your natural teeth, so eating and speaking can be difficult. You might encounter an excess of saliva or experience some irritation or soreness. As you age and your mouth changes, you should check your dentures.
By now, you might be aware of all types of tooth replacement treatments. But, if you lose a tooth, you shouldn't panic. Instead, take the help of an expert. Many teeth replacements are available to you. Consult your dentist to select the right solution that will keep you smiling. Today there are so many treatments available in the market; one must not suffer from missing teeth. Dentistry has completely changed and evolved in recent years. Thus we can smile back again with confidence. Today schedule your consultation with one of our orthodontists to choose the right option for you. The beginning of your improved dental health is only a click away, do take your appointment with us.